Respuesta a: Tema para hablar porque ciertos videojuegos no fueron exitosos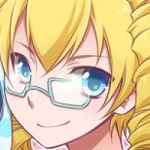 Kry / フェリペクライ
Participante
179 mensajes
Desde May 2014
Bogota D.C
Publicado el 14/01/2023 a las 5:11
Bueno yo hablare de un juego que se llama Team Buddies que si me apareció muy bueno y el concepto de la idea fue original, pero nunca vio el éxito
Este juego fue muy innovador y muy adelantado para esa época y pertenece a las joyas ocultas de la PlayStation, tal vez fracaso por el marketing, la piratería de la Play Station y el Hype de la PS2 hizo que este juego pasara al olvido y de paso le dejo mi reseña del juego a quien le interese leerlo.
—————————————————————————————————————————————————————-
Team Buddies es un juego de Ps1 lanzado 15 de septiembre del año 2000, publicada por Midway Games (Actualmente Warner Bros Games) fue el primer battle royale que se conoció en esa época, se pregunta como conocí este juego?. Cuando buscaba juegos ese me llamo la atención y fue por la portada colorida y lo encontré original, lo conseguí en 10 dólares junto con el Rockman X4 JP cuando lo probé me llamo mucho el concepto del juego y los avatares que eran píldoras, en que consiste el juego, usted tiene que destruir a los enemigos de otro color con las cajas que caen del cielo, tenía que llevar las cajas y apilrar para conseguir las armas.
James Baker es el director del juego y presento este juego la idea fue fenomenal porque el concepto de la jugabilidad se centraba en crear rápidamente un pequeño escuadrón, de máximo cuatro, y equiparlos de armas es un punto original y mezclarlo para jugar contra 4 jugadores aumenta más la diversión con tus amigos hace que el juego sea muy adictivo, los gráficos fueron los más sencillos, colorido y muy llamativos y sus animaciones fueron impecable y la experiencia del juego digo que es un AAA sin Bugs y ni Glitches, un producto hecho con mucho amor y dedicación, apto para una audiencia infantil aunque claro (El juego no sé si se considera apto para niños, pero me da igual)
James Baker Presento este juego con una campaña de 8 mundos subiendo un grado de dificultad drásticamente alto, desbloqueadles a lo que pasaba la campaña destapabas los personajes de sus respectivos mundo, sus armas y tanques y ofrecía nuevas armas al terminar la campaña, El juego ofrece 4 modos:
Deathmatch: El último quien quede de pie gana
Domination: Captura zonas específicas para tu equipo y acumula puntos en ellas.
Capture: Piensa en el clásico captura la bandera, ahora cambia las banderas por animales y las bases por corrales.
Bomball: Este modo consistía en lograr anotaciones en las porterías enemigas, fútbol, pero con armas (como poner a los barristas en medio de la cancha), además el balón era una bomba que una vez lanzada iniciaba su cuenta regresiva.
Este juego también contaba con el sistema de trucos añadiendo mecánicas a los avatares como Jet Pack, Escudo infinito, zapatos de pescado, munición infinita, Etc.
El apartado Sonoro tenía tema que encajaba con el ambiente del juego, Alastair Lindsay es compositor que muchos lo conocen por sus trabajos como Bubsy In: Fractured Furry Tales, Raiden, Tempest 2000, Shadow of the Colossus, Gran Turismo: Sport, Hidden Agenda y Nioh fue el encargado de componer esta banda sonora utilizando más la electrónica como el tema principal y los menús, los mundos si se basó más en el ambiente de la zona pero no perdiendo su estilo.
El juego aún tiene potencial y sus ideas todavía está intacta para una segunda oportunidad o tal vez rescatar las ideas para un nuevo juego para esta generación.
Se los recomiendo y es uno de los Best Hits de Playstation os dejaré un Gameplay si les termina de convencer.
Forging my way, someday I will achieve my dreams, Story of Hope taught me that when you lose hope you just have to draw it in my mind & continue with my path.
Nintendo SW ID: フェリペクライ
Friend Code: SW-8186-1160-1925