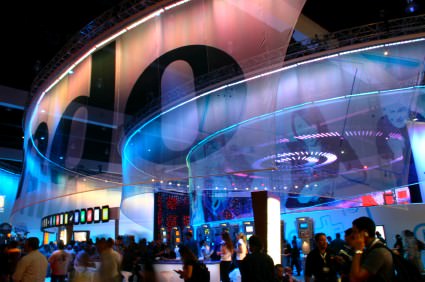 Resultados de ventas de software de 2009 en Japón
Ver para creer, consolas como DS y Wii con peores gráficos que sus homólogas generacionales PSP, PS3 y Xbox 360 venden más software en Japón, la cuna de la Tecnología del Video Juego.
Según los datos de ventas facilitados por Media Create sobre las ventas de Japón sobre las ventas de Japón detallamos el listado o ranking que Gaimin.net ha confeccionado en el pederiodo 29/12/2008 al 03/01/2010.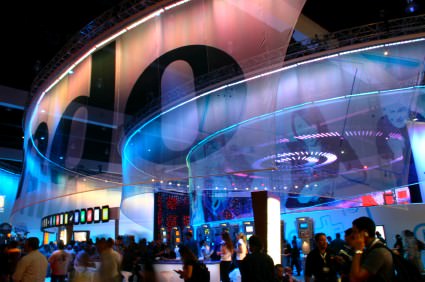 A continuación, en datos agregados por plataforma se presetan las siguientes magnitudes:
1. Nº de Unidades por Consolas:
System  # of units    # of games

NDS     26,366,195    178
WII     12,996,230     70
PSP      9,059,275    109
PS3      7,761,352     63
PS2      2,764,000     49
360      1,314,899     30
GBA         24,805      1
2. Nº de Unidades por Editora Principal de cada Consola:
First-Party

System  # of units    # of games

NDS     11,166,043     33
WII      8,937,042     24
PS3        913,630     12
PSP        847,408     12
360        240,160      7
GBA         24,805      1
PS2              0      0
3. Nº de Unidades por terceras para cada Consola:
Third-Party

System  # of units    # of games

NDS     15,200,152    145
PSP      8,211,867     97
PS3      6,847,722     51
WII      4,059,188     46
PS2      2,764,000     49
360      1,074,739     23
GBA              0      0
Sobre el punto 1 destacar que ni tan siquiera uniendo las ventas de PS3 y Xbox 360, alcanza el nivel de ventas de la Wii. En cuanto al segundo punto, es descaradamente superior en todos los ámbitos el predominio absoluto de Nintendo como editor de juegos. ¿La única asignatura pendiente?, pues la tenemos por parte de los 3os editores para Wii, donde vemos que más flojea y hay muchos deberes por hacer, aunque sobradamente superior que la
En conclusión, la estrategía de Nintendo es sólida, pero se observa claramente que los Third-Party está muy descuidado o poco potenciado, ¿las causas?, pues encontraríamos cientos de argumentos pero seguramente lo más destacable y por lo que muchos usuarios nos quejamos ya sea de forma activa o pasiva, es por la poca apuesta en desarrollo para Wii de la «Industria» o el nulo entendimiento entre esta y Nintendo, a saber!. La polémica juego casual vs juego hardcore está servida, que si gráficos o realismo y jugabilidad… Lo que nadie podrá discutir es la hegemonía que posee, lo cual puede ser un arma de doble filo para que Nintendo desatienda o se centre más en sus producciones producciones que en el impulso y apuesta también por las Third-Party.
A contiuación, ponemos los 500 juegos más vendidos a lo largo del año 2009 en Japón. Recomendación, tomaros un cafe y prestar atención que están las 500 xD
Con respecto a la lista de juegos, sorprende ver como Nintendo DS y Wii dominan sin piedad el marcado nipón. En el TOP 20 nos topamos con 9 juegos de Nintendo DS, y con 6 de Wii, dejando solo 6 puestos para que se repartan el resto de consolas, en donde la Xbox brilla por su ausencia.
1 [NDS] Dragon Quest IX: Sentinels of the Starry Skies (Square Enix) 4,109,773
2 [WII] New Super Mario Bros. Wii (Nintendo) 2,708,492
3 [NDS] Tomodachi Collection (Nintendo) 2,502,370
4 [NDS] Pokemon SoulSilver (Pokemon) 1,845,365
5 [PS3] Final Fantasy XIII (Square Enix) 1,802,181
6 [NDS] Pokemon HeartGold (Pokemon) 1,693,870
7 [WII] Wii Sports Resort (Nintendo) 1,635,792
8 [WII] Wii Fit Plus (Nintendo) 1,420,594
9 [WII] Monster Hunter 3 (Capcom) 958,515
10 [PSP] Monster Hunter Freedom Unite [PSP the Best] (Capcom) 884,076 / 1,092,604
11 [NDS] Mario & Luigi: Bowser's Inside Story (Nintendo) 722,410
12 [NDS] Professor Layton and the Flute of Malevolent Destiny (Level 5) 602,435
13 [NDS] Kingdom Hearts 358/2 Days (Square Enix) 544,206
14 [PS3] Yakuza 3 (Sega) 516,250
15 [WII] Wii Fit (Nintendo) 512,732 / 3,563,647
16 [PSP] Phantasy Star Portable 2 (Sega) 505,780
17 [WII] Mario Kart Wii (Nintendo) 502,758 / 2,568,707
18 [NDS] Inazuma Eleven 2: Kyoui no Shinryakusha – Blizzard (Level 5) 496,318
19 [PS3] Resident Evil 5 (Capcom) 493,536
20 [NDS] Inazuma Eleven 2: Kyoui no Shinryakusha – Fire (Level 5) 480,113
21 [NDS] The Legend of Zelda: Spirit Tracks (Nintendo) 417,799
22 [NDS] Rhythm Heaven (Nintendo) 416,277 / 1,861,718
23 [NDS] Pokemon Mystery Dungeon: Explorers of Sky (Pokemon) 400,755
24 [PS3] Pro Evolution Soccer 2010 (Konami) 387,940
25 [PSP] Dynasty Warriors: Strikeforce (Koei) 384,896
26 [WII] Taiko no Tatsujin Wii (Bandai Namco Games) 374,769 / 609,944
27 [PSP] Kidou Senshi Gundam: Gundam Vs Gundam Next Plus (Bandai Namco Games) 365,900
28 [PS3] Tales of Vesperia (Bandai Namco Games) 343,464
29 [PSP] Tales of the World: Radiant Mythology 2 (Bandai Namco Games) 333,181
30 [NDS] Pokemon Platinum (Pokemon) 330,225 / 2,560,990
31 [NDS] New Super Mario Bros. (Nintendo) 327,713 / 5,722,970
32 [NDS] Style Savvy (Nintendo) 314,679 / 861,457
33 [PS2] SD Gundam G Generation Wars (Bandai Namco Games) 299,250
34 [WII] Animal Crossing: City Folk (Nintendo) 290,735 / 1,166,461
35 [NDS] Ace Attorney Investigations: Miles Edgeworth (Capcom) 289,984
36 [WII] PokePark Wii: Pikachu no Daibouken (Pokemon) 280,539
37 [PSP] Pro Evolution Soccer 2009 (Konami) 267,327
38 [WII] Wii Sports (Nintendo) 261,400 / 3,611,639
39 [PSP] Gran Turismo (SCE) 261,322
40 [NDS] Mario Kart DS (Nintendo) 256,853 / 3,606,058
41 [PS2] Pro Evolution Soccer 2009 (Konami) 256,815
42 [PSP] Dissidia: Final Fantasy (Square Enix) 255,765 / 921,276
43 [PS3] Warriors Orochi Z (Koei) 248,799
44 [PS3] Kidou Senshi Gundam Senki (Bandai Namco Games) 247,805
45 [PSP] Jikkyou Powerful Pro Yakyuu Portable 4 (Konami) 244,660
46 [WII] Monster Hunter G (Capcom) 242,129
47 [WII] Taiko no Tatsujin Wii Dodon to 2-dai-me! (Bandai Namco Games) 239,791
48 [NDS] Kirby Super Star Ultra (Nintendo) 237,796 / 1,157,813
49 [WII] Samurai Warriors 3 (Koei) 230,592
50 [NDS] Final Fantasy Crystal Chronicles: Echoes of Time (Square Enix) 223,969
51 [NDS] Sloane to MacHale no Nazo no Monogatari (Level 5) 222,186
52 [NDS] Puyo Puyo 7 (Sega) 215,928
53 [PSP] Tales of Versus (Bandai Namco Games) 213,837
54 [NDS] Meccha! Taiko no Tatsujin DS: 7-tsu no Shima no Daibouken (Bandai Namco Games) 206,899 / 660,813
55 [PSP] Sengoku Basara: Battle Heroes (Capcom) 205,303
56 [WII] New Play Control! Mario Power Tennis (Nintendo) 205,070
57 [NDS] Animal Crossing: Wild World (Nintendo) 200,978 / 5,150,572
58 [NDS] Magician's Quest: Mysterious Times (Konami) 200,964 / 447,387
59 [PS3] Bayonetta (Sega) 199,902
60 [NDS] Love Plus (Konami) 198,803
61 [360] Star Ocean 4: The Last Hope (Square Enix) 197,147
62 [NDS] Dragon Ball Z: Attack of the Saiyans (Bandai Namco Games) 196,858
63 [NDS] Professor Layton and the Final Time Journey (Level 5) 194,489 / 804,649
64 [WII] Tales of Graces (Bandai Namco Games) 194,378
65 [NDS] Hikari no 4 Senshi: Final Fantasy Gaiden (Square Enix) 193,356
66 [NDS] Super Robot Taisen K (Bandai Namco Games) 192,167
67 [PSP] Shin Megami Tensei: Persona 3 Portable (Atlus) 191,246
68 [NDS] Mario & Sonic at the Olympic Winter Games (Nintendo) 188,150
69 [PSP] Kidou Senshi Gundam: Senjou no Kizuna Portable (Bandai Namco Games) 185,209
70 [PSP] Hatsune Miku: Project Diva (Sega) 181,839
71 [NDS] Momotaro Dentetsu: 20th Anniversary (Hudson) 177,739 / 324,504
72 [NDS] WarioWare D.I.Y. (Nintendo) 175,338
73 [NDS] Penguin no Mondai: Tenkuu no 7 Senshi (Konami) 173,878
74 [NDS] Picross 3D (Nintendo) 173,825
75 [WII] Momotarou Dentetsu 2010: Sengoku Ishin no Hero Daishuugou! no Maki (Hudson) 173,376
76 [NDS] Inazuma Eleven (Level 5) 172,610 / 416,471
77 [NDS] Power Pro Kun Pocket 11 (Konami) 171,193 / 299,218
78 [PS2] Jikkyou Powerful Pro Yakyuu 2009 (Konami) 170,542
79 [WII] Wii Play (Nintendo) 166,558 / 2,779,789
80 [PS3] Call of Duty: Modern Warfare 2 (Square Enix) 165,200
81 [PS3] Demon's Souls (SCE) 164,723
82 [WII] Super Smash Bros. Brawl (Nintendo) 164,386 / 1,953,982
83 [PSP] Boku no Natsuyasumi 4: Setouchi Shounen Tanteidan, Boku to Himitsu no Chizu (SCE) 156,663
84 [NDS] SaGa 2: Hihou Densetsu – Goddess of Destiny (Square Enix) 155,908
85 [PS3] Tekken 6 (Bandai Namco Games) 154,367
86 [PS3] Gran Turismo 5 Prologue Spec III (SCE) 153,759 / 366,370
87 [PS3] Dynasty Warriors 6 Empires (Koei) 151,560
88 [PSP] Naruto Shippuden: Ultimate Ninja Heroes 3 (Bandai Namco Games) 149,995
89 [NDS] Okaeri! Chibi Robo! Happy Richie Daisouji! (Nintendo) 148,526
90 [NDS] 7th Dragon (Sega) 147,749
91 [PS3] Pro Yakyuu Spirits 6 (Konami) 147,015
92 [PSP] J-League Pro Soccer Club wo Tsukurou! 6: Pride of J (Sega) 145,967
93 [PSP] Macross Ultimate Frontier (Bandai Namco Games) 144,205
94 [NDS] Shin Megami Tensei: Strange Journey (Atlus) 144,047
95 [NDS] Penguin no Mondai: Saikyou Penguin Densetsu! (Konami) 140,981 / 294,703
96 [WII] Karaoke Joysound Wii (Hudson) 139,006 / 255,743
97 [WII] New Play Control! Pikmin 2 (Nintendo) 137,653
98 [PSP] Pro Evolution Soccer 2010 (Konami) 135,555
99 [PS2] Pro Yakyuu Spirits 6 (Konami) 133,559
100 [PS3] Street Fighter IV (Capcom) 131,727
101 [PS3] White Knight Chronicles (SCE) 131,207 / 338,161
102 [WII] Mario & Sonic at the Olympic Winter Games (Nintendo) 128,508
103 [PS3] Pro Evolution Soccer 2009 (Konami) 122,403 / 430,762
104 [WII] New Play Control! Pikmin (Nintendo) 119,305 / 169,036
105 [PSP] Shin Megami Tensei: Persona (Atlus) 117,740
106 [NDS] Power Pro Kun Pocket 12 (Konami) 116,769
107 [NDS] Pro Yakyuu Famista DS 2009 (Bandai Namco Games) 116,305
108 [NDS] Tamagotchi no Narikiri Channel (Bandai Namco Games) 115,963
109 [PS2] Dynasty Warriors: Gundam 2 (Bandai Namco Games) 115,881 / 270,088
110 [PSP] Warriors Orochi 2 (Koei) 113,682 / 232,928
111 [NDS] Shin Megami Tensei: Devil Survivor (Atlus) 113,403
112 [NDS] Phantasy Star Zero (Sega) 111,302 / 195,357
113 [360] Resident Evil 5 (Capcom) 110,005
114 [WII] One Piece Unlimited Cruise: Episode 2 – Mezameru Yuusha (Bandai Namco Games) 109,859
115 [NDS] Pen 1 Grand Prix: Penguin no Mondai Special (Konami) 104,590
116 [PS3] Dragon Ball: Raging Blast (Bandai Namco Games) 103,093
117 [PS3] Call of Duty 4: Modern Warfare [Best Price] (Square Enix) 102,058
118 [PSP] Disgaea 2: Dark Hero Days (Nippon Ichi Software) 101,812
119 [PS3] Uncharted 2: Among Thieves (SCE) 101,780
120 [PS2] Yakuza 2 [PlayStation 2 the Best] (Sega) 101,667 / 281,987
121 [PS3] Hot Shots Golf: Out of Bounds [PlayStation 3 the Best] (SCE) 101,086 / 109,119
122 [NDS] Yu-Gi-Oh! 5D's Stardust Accelerator: World Championship 2009 (Konami) 100,568
123 [PSP] Yu-Gi-Oh! 5D's Tag Force 4 (Konami) 98,139
124 [NDS] Metal Fight Beyblade (Hudson) 97,260
125 [NDS] Nihon Keizai Shinbunsha Kanshuu: Shiranai Mama dewa Son wo Suru – Mono ya Okane no Shikumi DS (Nintendo) 96,088
126 [PS3] Valkyria Chronicles [PlayStation 3 the Best] (Sega) 95,797
127 [NDS] Pro Yakyuu Team wo Tsukurou! 2 (Sega) 95,767
128 [PSP] Bleach: Heat the Soul 6 (SCE) 93,414
129 [PS2] Kamen Rider: Climax Heroes (Bandai Namco Games) 92,646
130 [PS3] Dynasty Warriors: Gundam 2 (Bandai Namco Games) 90,273 / 310,957
131 [360] Bayonetta (Sega) 88,686
132 [NDS] Aibou DS (Tecmo) 88,610
133 [PS3] Assassin's Creed II (Ubisoft) 87,715
134 [NDS] Irozuki Tingle no Koi no Balloon Trip (Nintendo) 87,681
135 [PS2] J-League Winning Eleven 2009: Club Championship (Konami) 85,711
136 [NDS] Mario Party DS (Nintendo) 85,141 / 1,940,610
137 [PS2] Jikkyou Powerful Major League 2009 (Konami) 84,847
138 [PS3] Killzone 2 (SCE) 84,659
139 [NDS] DoraBase 2: Nettou Ultra Stadium (Bandai Namco Games) 84,565
140 [NDS] Metal Fight Beyblade: Bakutan Cyber Pegasus (Hudson) 83,938
141 [NDS] Harvest Moon: Grand Bazaar (Marvelous Entertainment) 83,603 / 140,637
142 [NDS] Blood of Bahamut (Square Enix) 82,518
143 [WII] Jikkyou Powerful Pro Yakyuu Next (Konami) 82,302
144 [PSP] Armored Core 3 Portable (From Software) 81,727
145 [PS3] Naruto: Ultimate Ninja Storm (Bandai Namco Games) 81,305
146 [NDS] Rune Factory 3 (Marvelous Entertainment) 80,601
147 [NDS] Sloane to MacHale no Nazo no Monogatari 2 (Level 5) 78,752
148 [WII] Mario Party 8 (Nintendo) 78,021 / 1,426,343
149 [PSP] Queen's Blade: Spiral Chaos (Bandai Namco Games) 77,826
150 [PS3] Atelier Rorona (Gust) 77,404
151 [PSP] Kidou Senshi Gundam: Giren no Yabou – Axis no Kyoui V (Bandai Namco Games) 76,714
152 [WII] Deca Sports 2 (Hudson) 75,599
153 [NDS] Disney Stitch Jam (Disney Interactive Studios) 75,380
154 [PS2] Kidou Senshi Gundam: Giren no Yabou – Axis no Kyoui V (Bandai Namco Games) 75,076
155 [NDS] Crayon Shin-chan Arashi wo Yobu Nendororon Daihenshin! (Bandai Namco Games) 74,895
156 [PS2] Pro Evolution Soccer 2010 (Konami) 74,763
157 [PSP] Grand Theft Auto: Liberty City Stories [Best Price!] (Capcom) 74,465 / 115,430
158 [NDS] Game Center CX: Arino no Chousenjou 2 (Bandai Namco Games) 74,365
159 [PS3] Yakuza Kenzan! [PlayStation 3 the Best] (Sega) 74,305 / 85,608
160 [PSP] Ken to Mahou to Gakuen Mono. 2 (Acquire) 73,466
161 [NDS] Daigasso! Band Brothers DX (Nintendo) 73,108 / 518,722
162 [PSP] ToraDora Portable! (Bandai Namco Games) 72,316
163 [NDS] Infinite Space (Sega) 71,407
164 [PSP] Tokimeki Memorial 4 (Konami) 71,295
165 [NDS] Meitantei Conan & Kindaichi Shounen no Jikenbo Meguriau Futari no Meitantei (Bandai Namco Games) 71,248
166 [PS2] Amagami (Enterbrain) 71,164
167 [PSP] Idolmaster SP: Perfect Sun (Bandai Namco Games) 70,807
168 [PS2] Hisshou Pachinko*Pachi-Slot Kouryaku Series Vol. 14: CR Shinseiki Evangelion: Saigo no Shimono (D3 Publisher) 70,409
169 [WII] Wii Music (Nintendo) 69,936 / 369,070
170 [WII] Kamen Rider: Climax Heroes W (Bandai Namco Games) 69,625
171 [NDS] Tamagotchi Kira Kira Omisecchi (Bandai Namco Games) 68,617 / 228,444
172 [NDS] DS Bimoji Training (Nintendo) 68,321 / 579,951
173 [PS3] Metal Gear Solid 4: Guns of the Patriots [PlayStation 3 the Best] (Konami) 67,643
174 [PS2] Melty Blood: Actress Again (Ecole Software) 66,949
175 [NDS] Professor Layton and the Curious Village (Level 5) 66,722 / 998,082
176 [360] Gears of War 2 (Microsoft) 66,610
177 [PS3] Ninja Gaiden Sigma 2 (Tecmo) 65,684
178 [NDS] Sunday x Magazine: Nettou! Dream Nine (Konami) 65,197
179 [PSP] Grand Theft Auto: Vice City Stories [Best Price!] (Capcom) 64,923
180 [NDS] Tales of Hearts: Anime Movie Edition (Bandai Namco Games) 64,744 / 218,484
181 [NDS] Puyo Puyo! [Special Price] (Sega) 64,547 / 152,253
182 [NDS] Dragon Quest V: Hand of the Heavenly Bride (Square Enix) 63,948 / 1,301,074
183 [NDS] Fresh PreCure! Asobi Collection (Bandai Namco Games) 63,760
184 [PS2] Resident Evil 4 [PlayStation 2 the Best Reprint] (Capcom) 63,718 / 96,476
185 [NDS] Zaidan Houjin Nippon Kanji Nouryoku Kentei Kyoukai Kounin: Kanken DS 3 Deluxe (Rocket Company) 62,891
186 [PSP] Zettai Zetsumei Toshi 3: Kowareyuku Machi to Kanojo no Uta (Irem Software Engineering) 62,720
187 [NDS] Katekyoo Hitman Reborn! DS Flame Rumble X – Mirai Chou-Bakuhatsu!! (Takara Tomy) 62,671
188 [NDS] Chrono Trigger (Square Enix) 62,564 / 504,220
189 [PSP] Ys 7 (Nihon Falcom) 60,890
190 [PSP] Yu-Gi-Oh! Duel Monsters GX: Tag Force 3 (Konami) 60,858 / 180,184
191 [PSP] Dissidia: Final Fantasy – Universal Tuning (Square Enix) 60,576
192 [PS3] Fallout 3 (Bethesda Softworks) 60,205
193 [NDS] Phoenix Wright: Ace Attorney [New Best Price! 2000] (Capcom) 59,965 / 140,992
194 [PSP] Minna no Sukkiri (SCE) 59,684
195 [360] Dream Club (D3 Publisher) 59,256
196 [PS3] Katamari Forever (Bandai Namco Games) 59,072
197 [NDS] DS Uranai Seikatsu (Nintendo) 58,501
198 [PS3] Dynasty Warriors: Strikeforce (Koei) 58,353
199 [PSP] Idolmaster SP: Missing Moon (Bandai Namco Games) 58,174
200 [NDS] Suikoden Tierkreis (Konami) 58,076 / 154,731
201 [WII] SD Gundam G Generation Wars (Bandai Namco Games) 57,904
202 [PS3] BlazBlue: Calamity Trigger (Arc System Works) 57,796
203 [360] Call of Duty: Modern Warfare 2 (Square Enix) 57,700
204 [NDS] Shining Force Feather (Sega) 57,537
205 [NDS] Brain Age 2: More Training in Minutes a Day (Nintendo) 57,012 / 4,991,999
206 [WII] Karaoke Joysound Wii DX (Hudson) 56,679
207 [PS2] Sengoku Basara 2 Eiyuu Gaiden [PlayStation 2 the Best] (Capcom) 56,569 / 74,491
208 [WII] Final Fantasy Crystal Chronicles: The Crystal Bearers (Square Enix) 56,566
209 [WII] Gold's Gym: Cardio Workout (Rocket Company) 56,225 / 129,064
210 [PSP] Dynasty Warriors 6 (Koei) 55,294
211 [PSP] Half-Minute Hero (Marvelous Entertainment) 55,290
212 [PSP] Idolmaster SP: Wandering Star (Bandai Namco Games) 54,985
213 [NDS] Professor Layton and the Diabolical Box (Level 5) 54,934 / 948,075
214 [PSP] Kenka Bancho: Badass Rumble (Spike) 53,902 / 180,358
215 [PSP] Zill O'll Infinite Plus (Koei) 53,640
216 [PSP] Fate/Unlimited Codes Portable (Capcom) 53,554
217 [NDS] Taiko no Tatsujin DS: Touch de Dokodon! (Bandai Namco Games) 53,186 / 655,196
218 [NDS] Mega Man Battle Network: Operation Shooting Star (Capcom) 53,018
219 [NDS] Zaidan Houjin Nippon Kanji Nouryoku Kentei Kyoukai Koujiki Soft 250 Mannin no Kanken ~ Shin Tokoton Kanji Nou ~ 47.000 + Jouyoukanji Jiten Yojijukugo Jiten (IE Institute) 52,620 / 408,381
220 [PS2] Super Robot Taisen Z Special Disc (Bandai Namco Games) 52,524
221 [NDS] Kaijuu Busters (Bandai Namco Games) 52,004
222 [PSP] Metal Gear Solid: Portable Ops + (Konami) 51,739 / 369,083
223 [PSP] SoulCalibur: Broken Destiny (Bandai Namco Games) 51,260
224 [360] Street Fighter IV (Capcom) 51,152
225 [PSP] Jikkyou Powerful Pro Yakyuu Portable 3 (Konami) 50,791 / 382,122
226 [NDS] Phoenix Wright: Ace Attorney Trials and Tribulations [New Best Price! 2000] (Capcom) 49,728 / 115,652
227 [360] Magna Carta 2 (Bandai Namco Games) 49,581
228 [WII] Resident Evil Archives: Resident Evil (Capcom) 49,514 / 73,318
229 [PSP] Harvest Moon: Hero of Leaf Valley (Marvelous Entertainment) 49,370
230 [PS2] Yazuka [PlayStation 2 the Best Repackage] (Sega) 49,122 / 101,932
231 [WII] Arc Rise Fantasia (Marvelous Entertainment) 49,052
232 [PSP] Kidou Senshi Gundam: Gundam Vs Gundam (Bandai Namco Games) 48,958 / 441,199
233 [NDS] Gokujou!! Mecha Mote Iinchou: MM Town de Miracle Change (Konami) 48,942
234 [WII] Muramasa: The Demon Blade (Marvelous Entertainment) 48,488
235 [PSP] Monster Hunter Freedom Unite [PSP the Best Reprint] (Capcom) 47,814
236 [PS3] Grand Theft Auto IV [PlayStation 3 the Best] (Capcom) 47,598
237 [NDS] Phoenix Wright: Ace Attorney Justice for All [New Best Price! 2000] (Capcom) 46,874 / 108,231
238 [360] Steins;Gate (5pb.) 46,721
239 [WII] Jikkyou Powerful Major League 2009 (Konami) 46,503
240 [PS2] Tales of the Abyss [PlayStation 2 the Best] (Bandai Namco Games) 46,280 / 180,007
241 [NDS] Dragon Quest Monsters: Joker [Ultimate Hits] (Square Enix) 45,919 / 63,591
242 [NDS] A-Ressha de Ikou DS (Artdink) 45,571
243 [WII] Endless Ocean: Blue World (Nintendo) 45,134
244 [PSP] Evangelion Jo (Bandai Namco Games) 45,114
245 [WII] Pro Evolution Soccer 2009 (Konami) 45,028
246 [PSP] Taiko no Tatsujin Portable 2 (Bandai Namco Games) 44,962 / 195,306
247 [PS2] Kingdom Hearts II: Final Mix + [Ultimate Hits] (Square Enix) 44,838? / 74,734
248 [PSP] Resistance: Retribution (SCE) 44,775
249 [PS3] Uncharted: Drake's Fortune [PlayStation 3 the Best] (SCE) 44,655
250 [NDS] Gokujou!! Mecha Mote Iinchou: Girls Motekawa Box (Konami) 44,420
251 [NDS] Idolmaster: Dearly Stars (Bandai Namco Games) 44,408
252 [PSP] Tenchu: Shadow Assassins (From Software) 44,298
253 [WII] Final Fantasy Crystal Chronicles: Echoes of Time (Square Enix) 44,188
254 [PSP] Hot Shots Golf: Open Tee 2 [PSP the Best] (SCE) 43,925
255 [PSP] Patapon 2 (SCE) 43,624 / 106,823
256 [NDS] Cooking Mama 3: Shop & Chop (Taito) 43,441
257 [NDS] Chou Gekijoban Keroro Gunsou: Gekishin Dragon Warriors de Arimasu! (Bandai Namco Games) 43,294
258 [WII] We Ski & Snowboard (Bandai Namco Games) 42,463 / 109,395
259 [PSP] What Did I Do to Deserve This, My Lord!? 2 (SCE) 42,382 / 185,031
260 [360] Forza Motorsport 3 (Microsoft) 42,312
261 [NDS] Personal Trainer: Walking (Nintendo) 41,954 / 137,869
262 [NDS] Naruto Shippuden: Shinobi Rumble (Takara Tomy) 41,660
263 [PSP] Growlanser (Atlus) 41,337
264 [PS2] Sengoku Basara 2 [Best Price!] (Capcom) 41,322 / 47,757
265 [PS3] Tom Clancy's H.A.W.X. (Ubisoft) 41,010
266 [NDS] SupaRobo Gakuen (Bandai Namco Games) 40,829
267 [PSP] Mahjong Fight Club: Zenkoku Taisen Ban [Konami the Best] (Konami) 40,754/ 61,961
268 [PS2] Momotarou Dentetsu 16: Hokkaido Daiido no Maki [PlayStation 2 the Best] (Hudson) 40,496
269 [360] Left 4 Dead 2 (Electronic Arts) 40,345
270 [360] Halo 3: ODST (Microsoft) 40,252
271 [NDS] Summon Night X: Tears Crown (Bandai Namco Games) 40,176
272 [PSP] Undead Knights (Tecmo) 40,093
273 [PS3] Assassin's Creed (Ubi the Best) (Ubisoft) 40,050 / 46,184
274 [WII] New Play Control! Chibi-Robo (Nintendo) 39,847
275 [NDS] Tago Akira no Atama no Taisou Dai-1-Shuu: Nazotoki Sekai Isshuu Ryokou (Level 5) 39,782
276 [PSP] Ape Quest (SCE) 39,523
277 [WII] Fragile Dreams: Farewell Ruins of the Moon (Bandai Namco Games) 39,101
278 [PSP] Puyo Puyo! [Special Price] (Sega) 39,061 / 64,296
279 [NDS] Eigo ga Nigate na Otona no DS Training: Motto Eigo Duke (Nintendo) 38,960/ 709,742
280 [NDS] Chibi Maruko-Chan DS: Maru-Chan no Machi (Bandai Namco Games) 38,844
281 [PS2] The King of Fighters 2002 Unlimited Match (SNK Playmore) 38,510
282 [PS3] Armored Core: For Answer [PlayStation 3 the Best] (From Software) 38,248 / 40,037
283 [PSP] Ookami Kakushi (Konami) 37,946
284 [WII] New Play Control! Donkey Kong Jungle Beat (Nintendo) 37,615 / 108,805
285 [NDS] Apollo Justice: Ace Attorney [New Best Price! 2000] (Capcom) 37,293 / 97,260
286 [PS2] Okami [PlayStation 2 the Best] (Capcom) 37,290 / 140,580
287 [NDS] Kaite Oboeru Doragana (Sega) 36,940 / 45,440
288 [PSP] Samurai Dou 2 Portable (Spike) 36,906
289 [NDS] Katekyoo Hitman Reborn! DS Fate of Heat II – Unmei no Futari (Takara Tomy) 36,779
290 [NDS] Pokemon Diamond (Pokemon) 36,669 / 3,168,935
291 [NDS] Tennis no Oji-Sama: Doubles no Oji-Sama – Girls, Be Gracious! (Konami) 36,431
292 [WII] Okami (Capcom) 36,220
293 [360] BlazBlue: Calamity Trigger (Arc System Works) 36,065
294 [NDS] Tokimeki Memorial Girl's Side 1st Love Plus (Konami) 35,949
295 [WII] Super Robot Taisen Neo (Bandai Namco Games) 35,891
296 [PS2] Dragon Ball Z: Infinite World (Bandai Namco Games) 35,874 / 172,315
297 [360] Left 4 Dead (Electronic Arts) 35,870
298 [NDS] Brain Age: Train Your Brain in Minutes a Day (Nintendo) 35,855 / 3,873,703
299 [NDS] Motto TOEIC Test DS Training (IE Institute) 35,843 / 98,134
300 [NDS] Chou!! Nep League DS (Jaleco) 35,826 / 65,773
301 [PS3] Grand Theft Auto IV (Capcom) 35,464 / 257,649
302 [WII] EA Sports Active (Electronic Arts) 35,414
303 [WII] Super Mario Galaxy (Nintendo) 35,231 / 1,002,048
304 [NDS] Higurashi no Naku Koro ni Kizuna: Dai San Kan – Rasen (Alchemist) 34,492
305 [PS3] inFamous (SCE) 34,254
306 [PSP] Utawarerumono Portable (Aqua Plus) 34,200
307 [NDS] Luminous Arc 3: Eyes (Marvelous Entertainment) 34,056
308 [PS3] Metal Gear Solid 4: Guns of the Patriots (Konami) 33,871 / 714,245
309 [WII] Dragon Ball: Revenge of King Piccolo (Bandai Namco Games) 33,869
310 [NDS] Katekyoo Hitman Reborn! Ore ga Boss! Saikyou Family Taisen (Takara Tomy) 33,825
311 [PSP] Valhalla Knights 2: Battle Stance (Marvelous Entertainment) 33,739
312 [WII] Pro Evolution Soccer 2010 (Konami) 33,683
313 [360] Assassin's Creed II (Ubisoft) 33,589
314 [WII] Resident Evil: The Umbrella Chronicles (Best Price!) (Capcom) 33,419 / 51,169
315 [PS2] Sacred Blaze (Flight-Plan) 33,291
316 [PSP] Sunday VS Magazine Shuuketsu! Choujou Daikessen (Konami) 33,233
317 [NDS] Minna de Jibun no Setsumeisho: B-Kata, A-Kata, AB-Kata, O-Kata (GungHo Works) 33,162
318 [PSP] Kiniro no Corda 2 f (Koei) 33,133
319 [PS3] FIFA Soccer 10 (Electronic Arts) 33,106
320 [360] Dynasty Warriors 6 Empires (Koei) 32,985
321 [PSP] Crisis Core: Final Fantasy VII [Ultimate Hits] (Square Enix) 32,840
322 [PSP] PANGYA: Fantasy Golf (Takara Tomy) 32,172
323 [PSP] Hagane no Renkinjutsushi: Senaka wo Takuseshi Mono (Bandai Namco Games) 32,141
324 [360] Call of Duty 4: Modern Warfare [Best Price] (Square Enix) 31,878
325 [NDS] Final Fantasy III [Ultimate Hits] (Square Enix) 31,852 / 45,680
326 [PSP] Katekyoo Hitman Reborn! Battle Arena 2 – Spirits Burst (Marvelous Entertainment) 31,699
327 [PSP] Ys I & II Chronicles (Nihon Falcom) 31,456
328 [PS3] LittleBigPlanet (SCE) 31,390 / 131,705
329 [NDS] Akai Ito DS (Alchemist) 31,326 / 39,794
330 [NDS] Zaidan Houjin Nippon Kanji Nouryoku Kentei Kyoukai Koushiki Soft: 250 Mannin no Kanken Premium – Zenkyuu Zen-Kanji Kanzen Seiha (IE Institute) 31,198
331 [NDS] Tetris DS (Nintendo) 31,066 / 1,393,912
332 [NDS] Dengeki Gakuen RPG: Cross of Venus (ASCII Media Works) 30,958
333 [NDS] Maji de Manabu: LEC de Goukakuru – DS Takuchi Tatemono Torihiki Shuninsha (Square Enix) 30,803
334 [WII] Pokemon Battle Revolution (Pokemon) 30,787 / 440,021
335 [WII] Metal Fight Beyblade: Gachinko Stadium (Hudson) 30,753
336 [360] Tekken 6 (Bandai Namco Games) 30,639
337 [NDS] Motto Hayaku! Seikaku Ni! Suu Sense Keisan Ryuoku Up Training – SuuTore (Benesse Corporation) 30,528 / 61,101
338 [PSP] Hakuouki Portable (Idea Factory) 30,446
339 [PS2] Hakuouki: Zuisouroku (Idea Factory) 30,332
340 [NDS] Hisshou Pachinko*Pachi-Slot Kouryaku Series Vol. 4: CR Shinseiki Evangelion: Saigo no Shimono (D3 Publisher) 30,273
341 [360] DeathSmiles (Cave) 30,192
342 [WII] Suzumiya Haruhi no Gekidou (Kadokawa Shoten) 30,178
343 [PS3] Winning Post World (Koei) 30,055
344 [NDS] Dragon Ball: Origins (Bandai Namco Games) 29,967 / 213,493
345 [NDS] Atelier Annie: Alchemists of Sera Island (Gust) 29,746
346 [PS3] Devil May Cry 4 [PlayStation 3 the Best] (Capcom) 29,362
347 [PSP] Armored Core: Silent Line Portable (From Software) 29,354
348 [PSP] To Heart 2 Portable W Pack (Aqua Plus) 29,226
349 [PS3] 428: Fuusa Sareta Shibuya de (Spike) 29,206
350 [NDS] Anpanman to Touch de Waku Waku Training (Bandai Namco Games) 29,036
351 [360] Mass Effect (Microsoft) 28,938
352 [NDS] Jewel Pet: Kawaii Mahou no Fantasy (MTO) 28,663
353 [NDS] Pokemon Pearl (Pokemon) 28,425 / 2,620,829
354 [PS2] Momotarou Dentetsu 15: Godai Bombie Toujou! no Maki [PlayStation 2 the Best] (Hudson) 28,355 / 68,185
355 [NDS] Kyoukugen Dasshutsu 9 Jikan 9 nin 9 no Tobira (Spike) 28,236
356 [PS2] Winning Post World (Koei) 28,208
357 [NDS] Quiz Magic Academy DS (Konami) 28,183 / 220,926
358 [NDS] Grand Theft Auto: Chinatown Wars (CyberFront) 27,817
359 [PS3] Agarest Senki Zero (Compile Heart) 27,660
360 [NDS] Kuroshitsuji: Phantom & Ghost (Square Enix) 27,578
361 [WII[ Deca Sports (Hudson) 27,569 / 283,029
362 [NDS] Zaidan Houjin Nippon Kanji Nouryoku Kentei Kyoukai Kounin: KanKen DS 2 + Jouyou Kanji Jiten (Rocket Company) 27,545 / 351,492
363 [PSP] Harukanaru Toki no Naka de 3 with Izayoiki Aizouban (Koei) 27,444
364 [NDS] Tottadoo! Yoiko no Mujintou Seikatsu (Bandai Namco Games) 27,352 / 251,027
365 [NDS] Bleach DS 4th: Flame Bringer (Sega) 27,323
366 [PS3] Midnight Club: Los Angeles (Spike) 27,249
367 [PSP] Metal Gear Solid: Portable Ops [PSP the Best] (Konami) 27,203 / 85,125
368 [PSP] Winning Post 7 2009 (Koei) 27,188
369 [NDS] Suzumiya Haruhi no Chokuretsu (Sega) 27,154
370 [NDS] Nanashi no Game Me (Square Enix) 27,121
371 [PSP] Hayate no Gotoku! Nightmare Paradise (Konami) 27,093
372 [PS2] Pachinko Fuyu no Sonata 2: Pachitte Chonmage Tatsujin 15 (Hack Berry) 27,054 / 53,205
373 [WII] Resident Evil 4: Wii Edition (Best Price!) (Capcom) 26,771 / 47,539
374 [360] Chaos;Head Noah (5pb.) 26,767
375 [PSP] Assassin's Creed: Bloodlines (Ubisoft) 26,294
376 [WII] Naruto Shippuuden Gekitou Ninja Taisen EX3 (Takara Tomy) 26,245 / 86,211
377 [WII] Momotarou Dentetsu 16: Hokkaido Daiido no Maki (Hudson) 26,242 / 97,620
378 [PS3] Ratchet & Clank Future: A Crack in Time (SCE) 26,206
379 [NDS] Dragon Quest IV: The Chapters of the Chosen (Square Enix) 26,170 / 1,314,254
380 [PSP] Tomoyo After: It's a Wonderful Life – CS Edition (Prototype) 26,109
381 [NDS] Eiken Kakomon Daishuuroku: Eiken DS 2 Deluxe (Rocket Company) 26,018
382 [NDS] Ganbaru Watashi no Kakei Diary (Nintendo) 26,008 / 536,928
383 [PSP] Ace Combat X: Skies of Deception [PSP the Best] (Bandai Namco Games) 25,958 / 85,939
384 [NDS] Saka-Tsuku DS: Touch and Direct (Sega) 25,857 / 170,271
385 [WII] Another Code R: A Journey into Lost Memories (Nintendo) 25,825
386 [PSP] Bleach: Soul Carnival 2 (SCE) 25,664
387 [NDS] Eigo ga Nigate na Otona no DS Training: Eigo Duke (Nintendo) 25,418 / 2,289,017
388 [PS2] Dragon Quest VIII: Journey of the Cursed King [Ultimate Hits] (Square Enix) 25,387 / 120,802
389 [PS3] Yakuza 3 [PlayStation 3 the Best] (Sega) 25,316
390 [PS3] The Elder Scrolls IV: Oblivion [PlayStation 3 the Best] (Bethesda Softworks) 25,285 / 46,781
391 [PS2] Hisshou Pachinko*Pachi-Slot Kouryaku Series Vol. 13: Shinseiki Evangelion – Yakusoku no Toki (D3 Publisher) 25,253 / 45,171
392 [PSP] Phantasy Star Portable [PSP the Best] (Sega) 25,159
393 [PS2] BeatMania IIDX 16: Empress + Premium Best (Konami) 25,104
394 [PSP] Tekken: Dark Resurrection [PSP the Best] (Bandai Namco Games) 24,940 / 87,611
395 [NDS] Resident Evil: Deadly Silence [New Best Price! 2000] (Capcom) 24,897 / 28,028
396 [PSP] 428: Fuusa Sareta Shibuya de (Spike) 24,808
397 [GBA] Pokemon Emerald (Pokemon) 24,805 / 1,908,780
398 [PS2] Nobunaga's Ambition: Iron Triangle [PlayStation 2 the Best] (Koei) 24,779 / 31,616
399 [PS2] Final Fantasy X [Ultimate Hits] (Square Enix) 24,697 / 162,879
400 [NDS] Mega Man Star Force 3: Black Ace (Capcom) 24,245 / 121,737
401 [PS3] Trinity Universe (Idea Factory) 24,073
402 [PS3] Race Driver: Grid (Codemasters) 23,822
403 [PS2] Little Busters! Converted Edition (Prototype) 23,750
404 [360] Gears of War [Xbox360 Platinum Collection] (Microsoft) 23,710 / 52,562
405 [PS2] Monster Hunter 2 [PlayStation 2 the Best] (Capcom) 23,345 / 132,492
406 [NDS] Dragon Quest Heroes: Rocket Slime [Ultimate Hits] (Square Enix) 23,315 / 36,302
407 [PS2] Fate/Unlimited Codes (Capcom) 23,306 / 122,160
408 [WII] Naruto Shippuden: Dragon Sword (Takara Tomy) 23,113
409 [PS2] VitaminZ (D3 Publisher) 23,050
410 [NDS] Fushigi no Dungeon: Fuurai no Shiren DS 2 – Sabaku no Majou (Sega) 22,923 / 103,299
411 [PSP] Soul Eater: Battle Resonance (Bandai Namco Games) 22,909
412 [NDS] Super Mario 64 DS (Nintendo) 22,907 / 1,084,301
413 [PSP] Maplus: Portable Navi 3 (Edia) 22,610
414 [PS3] The King of Fighters XII (SNK Playmore) 22,569
415 [NDS] Yes! Precure 5 Go Go Zenin Shu Go! Dream Festival (Bandai Namco Games) 22,500 / 88,611
416 [NDS] Gakken Hangul Sanmai DS (Gakken kenkyusha) 22,489
417 [360] Tales of Vesperia (Bandai Namco Games) 22,327 / 200,885
418 [NDS] Mame Goma 2: Uchi no Ko ga Ichiban! (Creative Core) 21,993 / 102,795
419 [NDS] Tokimeki Memorial Girl's Side 2nd Season (Konami) 21,987 / 151,030
420 [NDS] Blue Dragon: Awakened Shadow (Bandai Namco Games) 21,869
421 [PS2] Pro Yakyuu Spirits 5 Kanzenban (Konami) 21,849 / 65,132
422 [PS3] Tomb Raider: Underworld (Spike) 21,795
423 [WII] Yu-Gi-Oh 5D's: Wheelie Breakers (Konami) 21,709
424 [PS3] The Last Guy (SCE) 21,701
425 [PSP] Lucky * Star: Net Idol Meister (Kadokawa Shoten) 21,692
426 [PSP] Metal Slug Complete [SNK Best Collection] (SNK Playmore) 21,572
427 [WII] Grand Slam Tennis (Electronic Arts) 21,522
428 [WII] New Play Control! Metroid Prime (Nintendo) 21,519
429 [PS3] Tears to Tiara Gaiden: Avalon no Nazo (Aqua Plus) 21,506
430 [PSP] Me & My Katamari [PSP the Best] (Bandai Namco Games) 21,466 / 82,297
431 [PSP] Hexyz Force (Atlus) 21,420
432 [WII] Puyo Puyo! [Special Price] (Sega) 21,252 / 34,325
433 [PS3] Disgaea 3: Absence of Justice [PlayStation 3 the Best] (Nippon Ichi Software) 21,182
434 [NDS] Mezase!! Tsuri Master DS (Hudson) 21,175
435 [360] Fallout 3 (Bethesda Softworks) 21,112 / 68,400
436 [PS2] San Goku Shi XI with Power-Up Kit [Koei the Best] (Koei) 21,072 / 32,633
437 [NDS] Vampire Knight DS (D3 Publisher) 21,069
438 [PS2] Persona 4 (Atlus) 21,004 / 335,839
439 [360] Halo Wars (Microsoft) 20,963
440 [NDS] Uchi no 3 Shimai DS 2: 3 Shimai no Odekake Daisakusen (Culture Brain) 20,829
441 [PS3] Red Faction: Guerrilla (Spike) 20,572
442 [PSP] Medal of Honor Heroes 2 (EA Best Hits) (Electronic Arts) 20,536
443 [PSP] Simple 2500 Series Portable!! Vol. 12: The Fuhyou 2 – Senyuu yo Saki ni Ike (D3 Publisher) 20,332
444 [WII] Suzumiya Haruhi no Heiretsu (Sega) 20,288
445 [PSP] Kiniro no Corda 2 f Encore (Koei) 20,178
446 [NDS] Kupu!! Mame Goma! (Creative Core) 20,133
447 [PSP] Midnight Club: L.A. Remix (Spike) 20,127
448 [NDS] Civilization Revolution (CyberFront) 20,046
449 [WII] Dead Rising: Chop Till You Drop (Capcom) 20,018
450 [WII] Happy Dance Collection (Bandai Namco Games) 19,937 / 61,810
451 [NDS] Kikiite Hajimaru: Eigo Kaiwa Training – KikiTore (Benesse Corporation) 19,878 / 45,578
452 [NDS] Maji de Manabu: LEC de Goukakuru – DS Hishou Boki 3-Kyuu (Square Enix) 19,834 / 55,882
453 [NDS] Mega Man Star Force 3: Red Joker (Capcom) 19,388 / 74,963
454 [PSP] Makai Senki Disgaea Portable: Tsuushin Taisen Hajime Mashita (Nippon Ichi Software) 19,339 / 115,645
455 [360] Armored Core: For Answer (Xbox360 Platinum Collection) (From Software) 19,197
456 [PS2] Puyo Puyo! [Special Price] (Sega) 19,145 / 30,733
457 [PS2] Metal Slug Complete [SNK Best Collection] (SNK Playmore) 19,036
458 [NDS] Poupee Girl DS (Alvion) 18,857
459 [PSP] Loco Roco 2 (SCE) 18,823 / 33,183
460 [NDS] DS Nishimura Kyoutarou Suspense 2 Shintantei Series: Kanazawa, Hakodate, Gokkan no Kyoukoku – Fukushuu no Kage (Tecmo) 18,781 / 89,987
461 [PSP] Taikou Risshiden V (Koei) 18,737
462 [PSP] Ninja Katsugeki: Tenchu San Portable (From Software) 18,720
463 [PS3] Burnout Paradise: The Ultimate Box (Electronic Arts) 18,672
464 [WII] Mario Super Sluggers (Nintendo) 18,605 / 233,206
465 [WII] Tokyo Friend Park II Ketteiban: Minna de Chousen! Taikan Attraction (Spike) 18,526
466 [NDS] Kirarin * Revolution: Atsumete Change! Kurikira * Code (Konami) 18,430 / 37,303
467 [PSP] Clannad (Prototype) 18,385 / 64,725
468 [PSP] Oretachi no Sabage Portable (Best Media) 18,378 / 22,168
469 [NDS] Chocobo to Mahou no Ehon: Majo to Shoujo to 5-Jin no Yuusha (Square Enix) 18,359 / 35,947
470 [NDS] Need for Speed: Shift (Electronic Arts) 18,310
471 [360] Mushihimesama Futari Ver. 1.5 (Cave) 18,303
472 [PS2] Suggoi! Arcana Heart 2 (AQ Interactive) 18,260
473 [NDS] Bae Yong-joon to Manabu Kankokugo DS (D3 Publisher) 18,240
474 [PS3] White Knight Chronicles [EX Edition] (SCE) 18,210
475 [NDS] Shugo Chara! Norinori! Chara na Rhythm (Konami) 18,175
476 [NDS] Monster Racers (Koei) 18,125
477 [PS2] Dragon Quest V: Hand of the Heavenly Bride [Ultimate Hits] (Square Enix) 18,120 / 165,910
478 [PS2] Metal Gear Solid 3: Snake Eater [PlayStation 2 the Best] (Konami) 18,098 / 81,067
479 [NDS] Kimi ni Todoke: Sodateru Omoi (Bandai Namco Games) 18,014
480 [NDS] Gokujou!! Mecha Mote Iinchou: Mecha Mote Days, Hajime Masuwa! (Konami) 17,967 / 29,515
481 [NDS] Shugo Chara! Amunonijiro Chara Change (Konami) 17,949 / 61,843
482 [PS2] Evangelion Jo (Bandai Namco Games) 17,921
483 [WII] Bleach: Versus Crusade (Sega) 17,853 / 42,200
484 [PSP] Elminage II: Sousei no Megami to Unmei no Daichi (Starfish SD) 17,784
485 [360] 11eyes CrossOver (5pb.) 17,778
486 [PS2] Final Fantasy XII [Ultimate Hits] (Square Enix) 17,762 / 29,762
487 [NDS] KORG DS-10 Plus (AQ Interactive) 17,677
488 [PSP] Secret Agent Clank (SCE) 17,609 / 49,353
489 [PSP] SD Gundam G Generation Portable [PSP the Best] (Bandai Namco Games) 17,591 / 24,591
490 [NDS] Uchi no 3 Shimai DS (Culture Brain) 17,447 / 25,695
491 [360] Dynasty Warriors: Gundam 2 (Bandai Namco Games) 17,444 / 52,058
492 [NDS] Bomberman [Hudson the Best] (Hudson) 17,413 / 41,587
493 [NDS] Cross Treasures (Square Enix) 17,412
494 [360] Halo 3 [Xbox360 Platinum Collection] (Microsoft) 17,375
495 [PSP] Battle Spirits: Kiseki no Hasha (Bandai Namco Games) 17,267
496 [PS3] Samurai Dou 3 Plus [PlayStation 3 the Best] (Spike) 17,199
497 [WII] 428: Fuusa Sareta Shibuya de (Sega) 17,064 / 75,126
498 [PSP] Lunar: Harmony of Silver Star (GungHo works) 17,050
499 [NDS] Tennis no Oji-Sama: Doubles no Oji-Sama – Boys, Be Glorious! (Konami) 16,957
500 [NDS] Ochaken no Daibouken 2: Yume Ippai no Omocha Hako (MTO) 16,918 / 27,647