Respuesta a: ¿Cuál es la mejor caricatura o serie anime basada en un videojuego?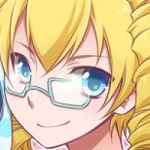 Kry / フェリペクライ
Participante
179 mensajes
Desde May 2014
Bogota D.C
Publicado el 20/01/2023 a las 5:41
Earthworm Jim fue una serie que salió en 1995 y exclusivo en estados unidos y tengo entendido que nunca salió el doblaje, pero si vi que fue una de las mejores adaptaciones y se relaciona mucho con el juego, solo tiene 23 capítulos y no es tan larga, sus dibujos son muy fieles a los personajes del juego y si respetan la personalidad de cada uno.
Los personajes si tiene mucha interactuaron tanto principales, secundario y villanos de la saga, sobre todo con Psycrow que busca la manera de obtener el traje Jim.
tuvo una buena recepción por parte de IMBD
Forging my way, someday I will achieve my dreams, Story of Hope taught me that when you lose hope you just have to draw it in my mind & continue with my path.
Nintendo SW ID: フェリペクライ
Friend Code: SW-8186-1160-1925