Respuesta a: Foros Nintenderos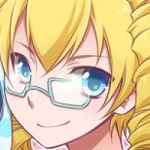 Kry / フェリペクライ
Participante
179 mensajes
Desde May 2014
Bogota D.C
Publicado el 15/01/2023 a las 15:27
También ha cambiado, para tener 5 estrellas debes tener 400 mensajes. Los rangos más bajos es dividir por 2 esa cifra. 200, 100, 50 y 25.
400 es pasable, al fín veremos rango 5 estrellas de corto plazo y si derivamos los que están aquí, ya algunos son 5 estrellas en mi caso yo estaría en 3 estrellas, pero me imagino que al implementar el cambio habrá un reinicio desde cero incluyendo la desaparición de todos los Foros y Grupos
Este año si veremos grandes cambios.
Forging my way, someday I will achieve my dreams, Story of Hope taught me that when you lose hope you just have to draw it in my mind & continue with my path.
Nintendo SW ID: フェリペクライ
Friend Code: SW-8186-1160-1925